Revisioning our Master Plan
In July of 2022, the CSIRO released the report Our Future World. This report outlined the mega-trends that may impact the way Australians live in coming decades. The CSIRO defines megatrends as, "a trajectory of change likely to have a substantial and transformative impact on individuals, organisations and societies" (p. 6).
Across the past 10 years society has moved from wrestling with the emergent mega-trends into a more adaptive posture of engaging with them. Increased awareness of biodiversity, climate change, global demand for food and water, diminishing natural resources, the urbanisation of Asia, increased connectivity, and adoption of the digital, within a consumer-driven society, have been supported by the science world's desire to engage in solving these global problems. These areas of impact will see humanity seek to:
adapt to unprecedented weather patterns
find solutions for food and water that are leaner, cleaner and greener
build a capacity to respond to future health risks and crisis on a global scale
manage geo-political tensions and the impact on trade and defence
engage with booming digitisation post pandemic
engage with global investment in AI
understand its worth in the age of AI, whilst exploring ethics and social governance structures.
It is widely understood in contemporary education that aside from knowledge acquisition, emotional intelligence and collaborative problem solving are key requirements for the workplace of the future and that human beings will need to be capable of working in Global Teams to solve global problems to sustain human wellbeing, the environment and resources.
There will be a shift in thinking required by the next generation, as Children entering school will need to, "abandon the notion that resources are limitless and are there to be exploited; they will need to value common prosperity, sustainability, and wellbeing. They will need to be responsible and empowered, placing collaboration above division and sustainability above short-term goals." (p. 3)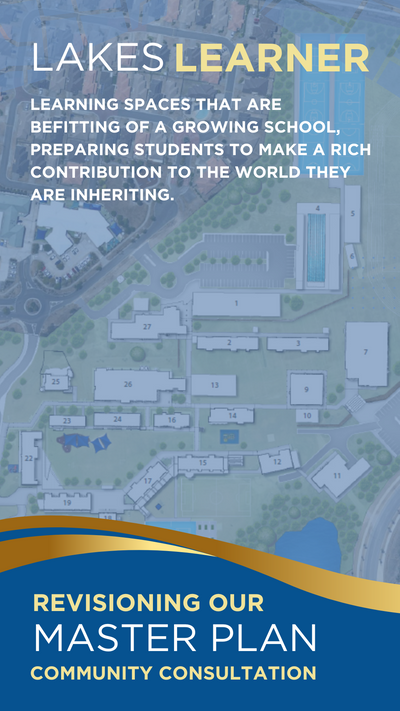 Growing learners with this capacity requires a change of educational focus. While knowledge, both broad and specialised will be important, working across disciplines and understanding how to think like an expert will be vital. Young people will need to acquire and refine their problem-solving skills applying them within shifting landscapes and their attention to personal wellbeing, capacity for empathy, collaborative ability and clear ethics underpinned by a belief in global values will be essential in achieving their goals.
To your Faith add Knowledge, Curiosity, Character & Connection
As we continue to refine our approach to Teaching and Learning to meet the needs of our future graduates, we are mindful of developing our learner attributes across the Prep to Year 12 learner journey, providing programs, places and spaces to develop whole, ethical, resilient and capable young people with agency, who are ready to help shape a shared and prosperous future.
The College Board is preparing to engage in a revisioning of The Lakes College Master Plan in the second half of the year. This will be a whole of community consultation as we seek the voices of staff, students and parents to assist us with discerning learning spaces that are befitting of a growing school preparing students to make a rich contribution to the world they are inheriting.
Further information will be released during Term 3. We hope that you will be able to join in this very important community process.
Nicole Gregory | Principal